Let's change the world together.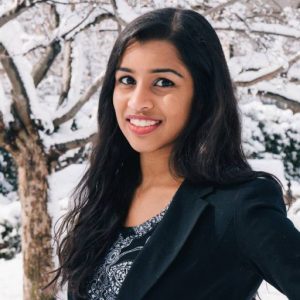 Hello! I'm a junior at Boston University studying International Relations with a focus in Security Studies in the Middle East and North Africa, and a pre-law track. My two major passions are writing and advocacy, and nearly everything I do immerses me in one or the other, or both.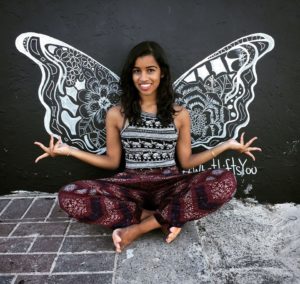 At Boston University, I serve on the Executive Board of the International Affairs Association as the Marketing Director, served as the Chief of Staff of the 9th installment of the Boston Area Model United Nations Conference, write for the International Relations Review, and am a research assistant for the Pardee School of Global Studies.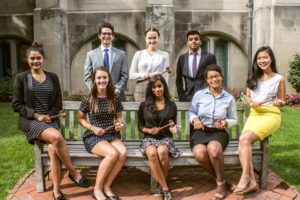 I am the co-founder of Global Ambassadors, an organization focused on educating students K-12 about the Sustainable Development Goals through art and technology, and bringing fresh water facilities to communities in Kenya.
I am also the author of "The Voice of Thunder," a Young Adult Fiction novel of approximately 500 pages, published through Ravenswood Publishing.
Currently, I am enjoying traveling around Europe, from climbing Møns Klint in Denmark to road tripping across Iceland, while studying European economy in London and interning for Rt Hon David Lammy, MP, focusing on civil rights and the impending economic results of Brexit.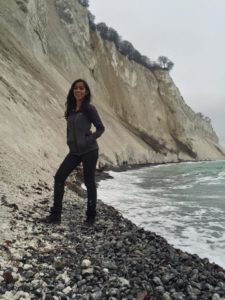 In the past, I have interned with John Dowd AO QC, the former Attorney General of New South Wales, studying and critiquing Australian policy with the International Commission of Jurists and doing media and outreach for ActionAid Australia's campaign to protect the land rights of women in Tanzania.
Prior to that, I was the Program and UN Mission Coordinator for the Youth Assembly at the United Nations and organized and did PR for multiple conferences of over 1,000 members while coordinating with UN Missions, NGOs, and UN agencies such as UNDP and UNOP.
I have also worked with UNA-USA, doing media outreach and raising awareness about the MDGs.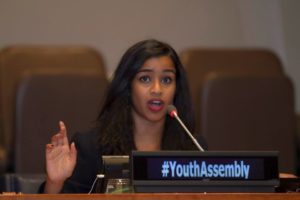 I have been recognized for my work by the Coca-Cola Foundation, Zonta International, and Claes Nobel, among others. I am an avid Bollywood and hip hop dancer, reader and writer, and have been known to occasionally speak in cliches in an attempt to bring people together.
If you are interested in reaching out to me, please email me at rainakadavil@gmail.com. You can also see my LinkedIn for more information, or find me @raina_kadavil on Instagram to follow my travels.