Let's change the world together.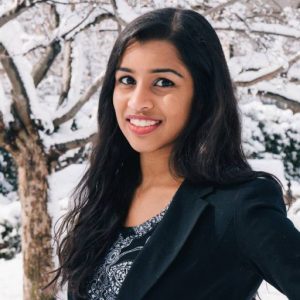 Welcome to my portfolio. I am an Indian-American entrepreneur, writer, traveler, and dancer. 
I am a Marketing Analyst in Mastercard's Data & Services segment. I am committed to telling Mastercard's loyalty story: from Traveler Rewards to Give with Rewards. A day in my life involves developing value propositions for new loyalty product launches and producing unique B2B2C marketing and sales materials to complement them. I was recently recognized with the 2020 CEO's Force for Good Award for founding Westchester's first Model UN conference in recent years.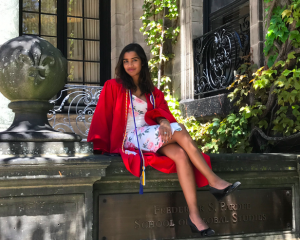 I am also an MBA student at Johns Hopkins University studying business with concentrations in Innovation and Marketing. recently graduated from Boston University with a BA in International Relations with a focus on the Middle East and North Africa. At BU, I served on the Executive Board of the International Affairs Association (the university's largest student organization), was the Editor-in-Chief of the International Relations Review, and founded Students for the United Nations (the university's inaugural UNA-USA chapter). I also worked at the Pardee School of Global Studies.
I am the author of "The Voice of Thunder," a Young Adult Fiction novel. I am currently working on writing a sequel, "The Dying of Empires," and am searching for an agent to represent me. I am also compiling and ghostwriting an anthology called "Ignite Your Story".
I am the Chief Executive Officer of Urban Refuge, a nonprofit that leverages te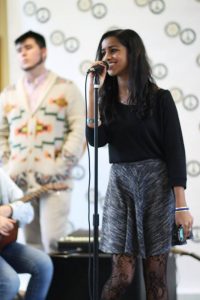 chnology and the Google Street Maps platform to connect refugees living in urban spaces with the necessary aid resources around them by breaking geographic and language barriers.
I was the co-founder and President of Global Ambassadors, an organization focused on educating students K-12 about the Sustainable Development Goals through art and technology, and raising funds to build fresh water facilities in local Kenyan communities. I also serve on the board of the United Nations Association of Westchester.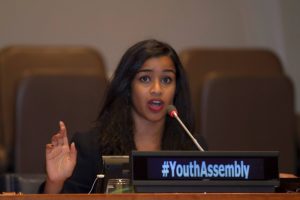 I am a global citizen: I have worked in New York, Boston, London, Beijing, Sydney, and the United Nations. I have conducted research in Istanbul, Bangkok, and New York. I have run or supported programs in New York, Boston, Sweden, the UK, India, New Zealand, Tanzania, and Kenya. In 22 years, I have traveled globally to 33 countries from Iceland to Costa Rica to Singapore.
I have been practicing Bollywood dance since I was seven years old. I choreographed for White Plains High School's Jiggy Showcase for two years and danced on Boston University's award-winning Bollywood fusion team, Chankaar. 
I have been recognized for my work by the Coca-Cola Foundation, Zonta International, the Walt Disney Foundation and Claes Nobel, among others.
Tell me your story or ask me more about mine.
See my LinkedIn for more information, or find me @raina_kadavil on Instagram to follow my travels.